Te Wiki Kua Hipa: Maori Party Round-up - #2 - March - 01 - 2012

---
Te Wiki Kua Hipa: Maori Party Round-up
2 March, 2012

NOTE: For further information on the topics below, please click on the words that are underlined and blue.


Smoking
Tariana Turia this week announced a record drop in the rates of youth smoking. The ASH Survey results showed that the number of young people smoking has declined, and there is a huge increase in those who have never smoked in this age group. Leading the way in kicking this bad habit is young Maori girls whose rate of smoking has dropped from 16.3% to 11.3%. The Maori Party led an inquiry through the Maori Affairs Select Committee, and through Tariana championed some sweeping changes in tobacco legislation to make this happen.
Smoking is not our future!
Fracking
Te Ururoa made a stand this week and questioned the Minister of Energy and Resources regarding fracking on the East Coast. For further clarification, Te Ururoa has requested a briefing from the Minister on the issue, specifically whether there are intentions to frack on East Coast lands, and whether hapū and iwi have been consulted. Watch this space.
Treaty Settlements
The Māori Affairs Select Committee has released submission details for the Ngāti Makino and Ngāi Tāmanuhiri settlement bills. The Māori Party encourages all whānau to contribute to the political process and if you follow the links and look to the far right column you will see the list of options to consider.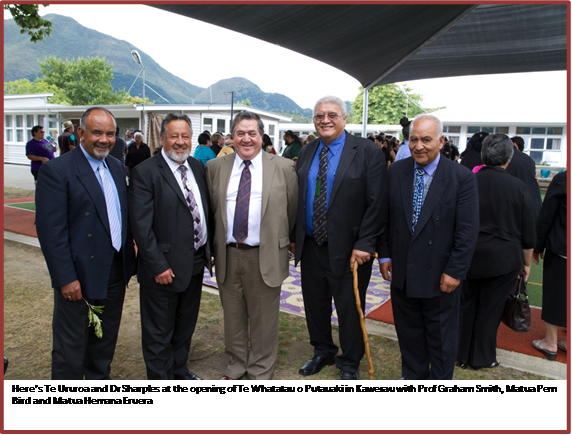 Scholarships
The Hauora Maori Scholarships have now opened to help students start or finish their studies in health related fields. More information can be found on http://www.maorihealth.govt.nz/

Social Development
The Minister of Social Development, this week, announced that next month the government's welfare reforms will begin to be introduced. Tariana responded by encouraging whānau to come together to support their members in need.
During this week, submissions for the Green Paper for Vulnerable Children closed and the Māori Party's submission outlined the importance of encouraging Māori to find solutions amongst their own communities.
SOE and section 9
And finally, the issue of section 9 and SOEs is slowly getting closer to resolution, however, there are certainly many issues left for iwi, hapū and whānau to consider - specifically, water. The Māori Party will be continuing discussions with National Party, with the intention of ensuring the Crown recognises and upholds the principles of the Treaty in the new legislation as in the SOE Act.


Ports of Auckland industrial dispute
Dr Pita Sharples this week attended a meeting with the CEO and Chairman of the Ports of Auckland. Dr Sharples is very concerned about the impact that these strikes have had, and may continue to have, on the lives of thousands of workers in Auckland.
Dr Sharples highlighted his concern for young Māori workers in Auckland, who need the port to operate and grow and for those jobs to still be there in the future.

The Maori Party welcomes your feedback: maoriparty@maoriparty.org


---
Kia ora Subscriber ,
If you wish to unsubscribe to these regular updates please click on this link: #